Happy 2019, Everyone!
There's something about the New Year that fills the air with excitement and hope. As we reflect on the past year, we're also looking forward to how we can really push ourselves to take things to the next level in the upcoming one. In just a matter of a day, everything becomes so sparkly and fresh.
What does that mean for us here at JournalBooks? Sparkly and fresh new products, of course! (As if we didn't already make decisions hard enough with our endless options.) Our first featured new item of the year is the Luster Collection. One look at these babies will have you feeling that New Year's champagne all over again!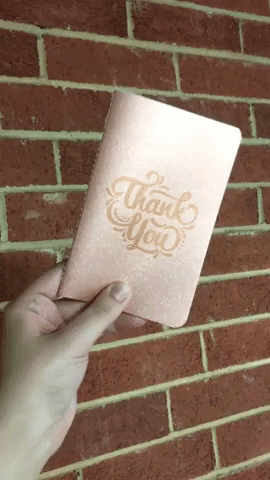 While speaking with our Vice President, Jamie Raynor, about how and why she decided on which items to add to our collection, she said she chose this material simply because it is so beautiful. We truly do not have anything like it. The Luster Collection comes in three colors: Gold, Rose, and Silver. The shimmer on this Perfect Bound/Flex material is absolutely mesmerizing.
Whereas a lot of glimmer materials have a graininess and/or glitter fall out, this material is smooth and will not have you looking like you had a run-in with a unicorn at a Lisa Frank convention. It is available for all of our PerfectBound book options and looks especially stunning with debossing or foil. We also have our Luster Foils in the same tones, which are more of a soft, satin finish than glitter and add a touch of elegance for your clients' needs.
For pricing and additional product information please email sales@journalbooks.com. For samples of this product and more email samples@journalbooks.com.